Discover your opportunity to join our Data & Analytics team, as we are currently searching for an experienced Data Engineer!
Are you someone who has initiative, independence, ambition, and the ability to function efficiently in a dynamic environment with a wide range of responsibilities? Do you pride yourself on the strong communication skills that enable you to work closely within a team?
If yes, then we are looking for you!
Building upon our 20-year strong global experience and deep expertise across multiple industry verticals, we are focused on creating solutions that bring efficiency, security, and scale to our clients.
Explore your potential with iOLAP and our solution builders on a global scale!

THE JOB
In this role, your primary job will be AWS data engineering. This includes fostering and supporting our agile development culture while being responsible for:
Developing data processing scripts and processes using Python
AWS architecting/working with Data Architects on AWS architecture designs
Ensuring security of cloud infrastructure and processes by implementing best practices
Applying modern principles and methodologies to advance business initiatives and capabilities
Preparing test cases and strategies for unit testing, system, and integration testing
YOUR PROFILE
Independence. You must be a self-motivated and ambitious individual who has a solid ability to handle multiple responsibilities
Adaptability. You enjoy operating in a rapid, team-driven setting and are receptive to new business requirements.
Communication skills. Having excellent verbal and written communication skills is essential to ensure that there is proper communication between the team members so that results are delivered efficiently and adhering to deadlines
Language proficiency. Your English is proficient enough to communicate with clients – we work with U.S.-based clients and effective communication in English is a must.
REQUIREMENTS
Strong Python knowledge
Strong SQL knowledge
Previous experience with the AWS data stack
Nice to have:
WHAT WE OFFER
Competitive pay and bonuses, with an individually tailored benefits package
Flexible working hours
Working remotely
Career challenges in a place full of different opportunities and a wide range of projects for top companies from all major industries
The resources and support to further your skills and career  
Brilliant teammates, fascinating discussions, and a friendly atmosphere  
A modern high-tech office in the city center with a well-stocked kitchen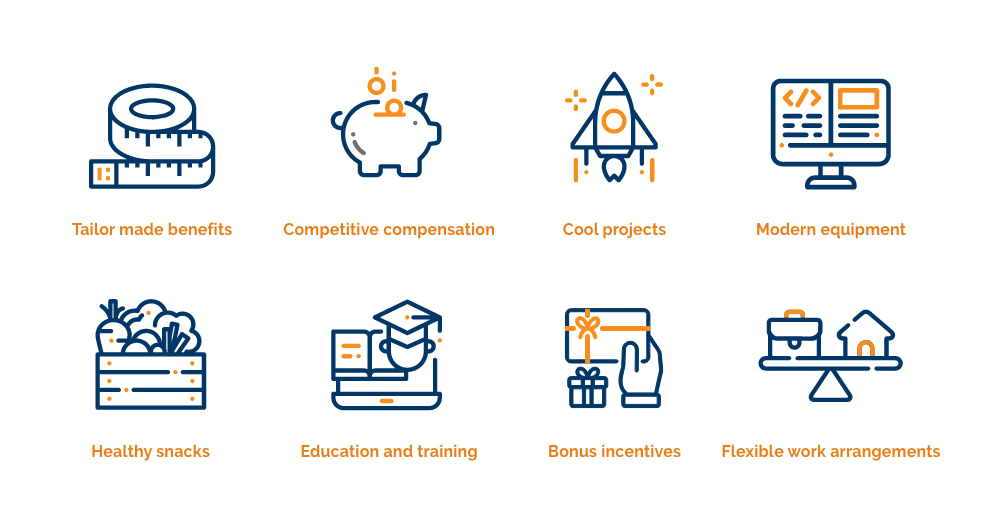 Send us your CV and let's see if we're both a good fit!