Are you focused on creating solutions that are efficient, secure, and scalable?
Do you have in-depth database knowledge? Do you enjoy creating easily maintained pipelines?
As an ETL Developer, you will be responsible for collecting, transforming, and sending data through the chain in the proper format up to the warehouse level. Also, you will help to build efficient and stable data pipelines and you should have in-depth database knowledge as well as basic programming and scripting skills.
Our Data & Analytics team is ready for you to join iOLAP in the role of ETL Developer! You will be joining a team of equally passionate and skilled data engineers, architects, designers,
Are you ready for the next step in your career and an opportunity to dive into a new endeavor?
What will you be doing as an ETL Developer at iOLAP?
Taking part in the development and implementation of ETL pipelines
Creating and maintaining optimal data pipeline
Validating the target dataset
Documenting the requirements of the system and participating in its development
Troubleshooting any issues that may arise
Providing data pipelines' maintenance support
We build with:


Competencies and skillset we expect you to have to successfully perform your job:  
Solid knowledge of SQL
Familiarity with Python
Familiarity with the concepts and best practices of ETL
Experience with Syncsort, INFA, SSIS, Talend, ODI or any other ETL tool is a plus
Familiarity with cloud technologies (such as AWS) is a strong plus
We could be a perfect fit if you are:

Wonder why iOLAP is the best place to work?
"Not everyone fits the mold." Therefore, we provide a flexible, custom benefit system to our employees. We want you to be happy and satisfied. You can choose a perfect combination from a wide range of various benefits. Maybe you care about your health, and you want to monitor it year-to-year so you can choose a full medical checkup. If you are a sports enthusiast, then Multi-sport card is the right benefit for you. To cover your passion for technology, we offer an additional individual budget for the extra equipment. We are trying to assure you are fairly rewarded for your achievements and efforts 😊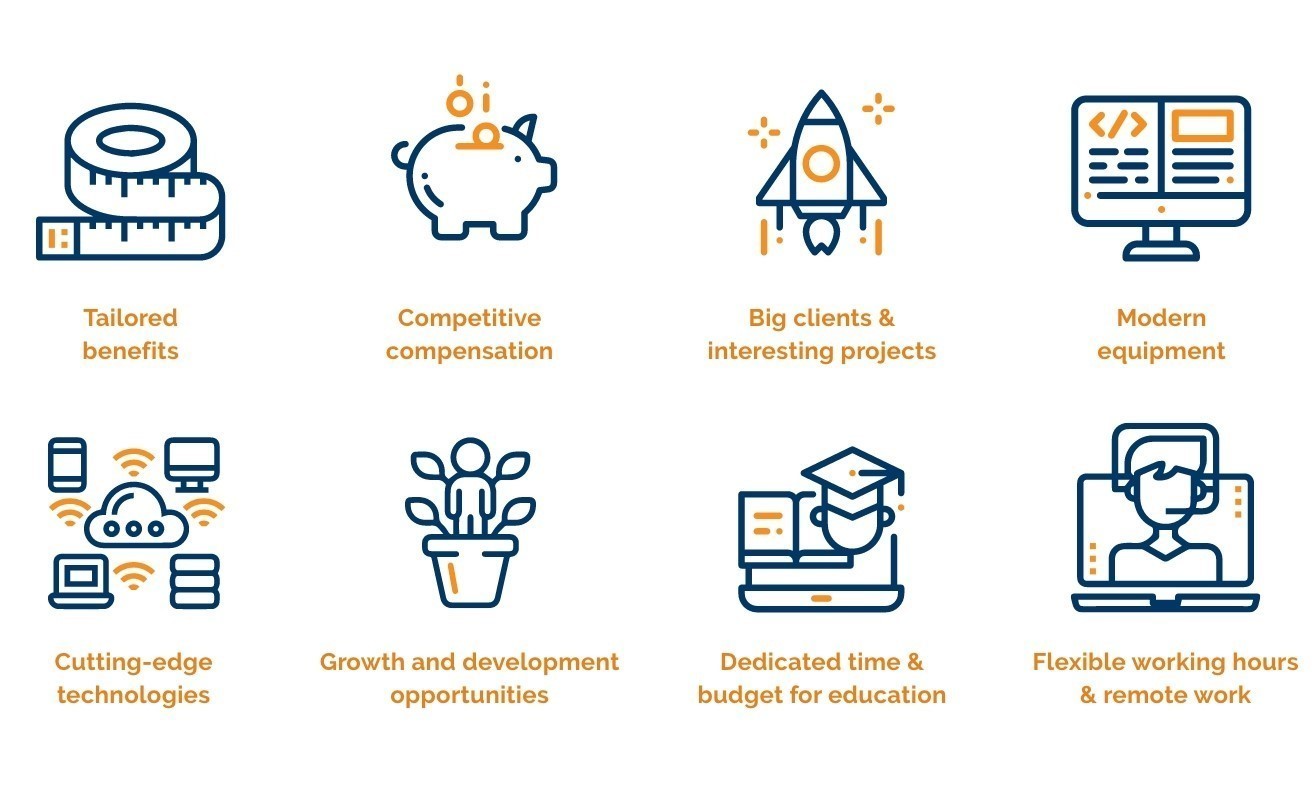 Take your chance and apply!