We are looking for a Data Analyst to join our Data & Analytics team!
If you are interested in turning data into beautiful visualizations, we might have the right opportunity for you.
Building upon our 20-year strong global experience and deep expertise across multiple industry verticals, we are focused on creating solutions that bring efficiency, security, and scale to our clients.
Explore your potential with iOLAP and our solution builders on a global scale!

THE JOB
As a Data Analyst, your primary job will be creating and leading the technical design and development of reporting solutions. This includes fostering and supporting our agile development culture while being responsible for:
Proposing and designing reporting solutions to address complex business needs
Integrating data sources with business intelligence tools such as

Power

BI or

Tableau

Preparing technical and procedural documentation
Working with clients on defining the overall vision
Providing technical guidance and support to junior colleagues
Testing and documenting
Applying modern principles and methodologies to advance business initiatives and capabilities
YOUR PROFILE
Highly Driven. You are self-motivated with a strong sense of personal responsibility
Problem-solving. Stay updated with advancements and best practice and apply learned to future solution considerations
Quick on your feet. You enjoy working in a fast-paced, team-driven environment and are adaptable to new business demands
Analytical. You are able to see the big picture and be able to visualize data in the best possible way through charts/reports/dashboards.
Language proficiency. We are communicating across continents and working in an international environment, so we expect strong writing and verbal communication skills in English.
REQUIREMENTS
Expertise in handling reporting tools (Power BI preferred)
Excellent analytical skills to analyze business needs
Planning, defining, and designing interactive dashboards based on business requirement
Ability to apply best practices in visualization techniques to design meaningful and impactful dashboards/reporting solutions
Excellent proficiency in SQL language
Very good knowledge of ETL concepts
WHAT WE OFFER
Competitive pay and bonuses, with an individually tailored benefits package
Flexible working hours and remote work
Career challenge in a place full of different opportunities and a wide range of projects for top companies from all major industries
The resources and support to further your skills and career  
Brilliant teammates, fascinating discussions, and a friendly atmosphere  
A modern high-tech office in the city center with a well-stocked kitchen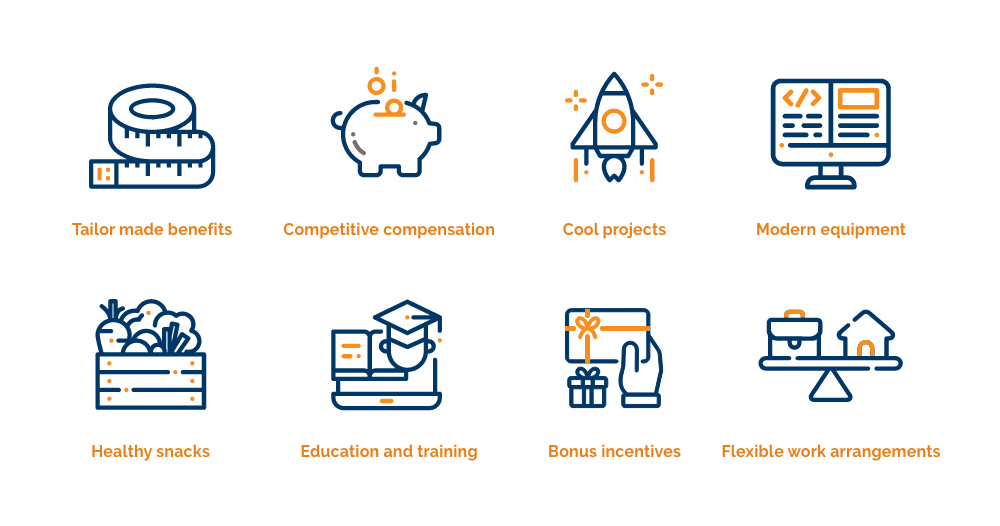 Send us your CV now and let's see if we're both a good fit!