Do you wish to join a group of like-minded people with a mission to create the best possible solutions for web applications with cutting-edge technologies? Do you have sharp tech savviness and an agile mindset to lead the team toward professional excellence?
Join iOLAP an Elixirr Company, as a Web Development Manager and lead the way to new innovative ways to implement technology strategies, deliver full-service web experience and carry out best practices available!
As a Web Development Manager, you will be responsible for the overall functioning and success of our team when it comes to people, projects, and processes!
You will lead, inspire and nurture your team to deliver top-notch results while making strategic plans for our future growth.
Join our constantly growing Web Development team and take a chance to work with cutting-edge technologies and great experts!


What will you be doing as a Web Development Manager in iOLAP? 
Acting as a Tech Leader for the Web Development team, influencing the team's technical decisions and goals
Acting as a Team Leader for the Web Development team, taking care of their well-being and career path, managing, and mentoring a group of engineers
Organizing work and tasks within the team
Communicating with clients and gathering requirements
Identifying gaps in current processes, workflows, and design solutions
Designing and developing web architectures
Proposing and creating software solutions to address complex business needs
Contributing to internal development efforts and initiatives
Researching and consulting on new solutions, technologies, and ideas
We build with:

Competencies and skillset we expect you to have to successfully perform your job:  
Experience using JavaScript (ReactJS, Node.js), TypeScript, and Python (FastAPI)
Familiarity with modern front-end development concepts, such as REST, JSON, Graph and the use of APIs
Hands-on experience with HTML and Responsive CSS
Experience using cloud infrastructure and services (AWS, Azure, Google Cloud)
Experience with model deployment: containers, microservices, and serverless functions
Knowledge of NoSQL and relational databases
Familiarity with CI/CD pipelines
Proficient understanding of code versioning tools (Git)
Experience with leading technical teams
Experience working within all software development lifecycle phases
Knowledge of development best practices
Experience working in an agile environment
We could be a perfect fit if you are: 

Wonder why iOLAP is the best place to work?
 
"Not everyone fits the mold." Therefore, we provide a flexible, custom benefit system to our employees. We want you to be happy and satisfied. You can choose a perfect combination from a wide range of various benefits. Maybe you care about your health, and you want to monitor it year-to-year so you can choose a full medical checkup. If you are a sports enthusiast, then a Multi-sport card is the right benefit for you. To cover your passion for technology, we offer an additional individual budget for the extra equipment. We are trying to assure you are fairly rewarded for your achievements and efforts 😊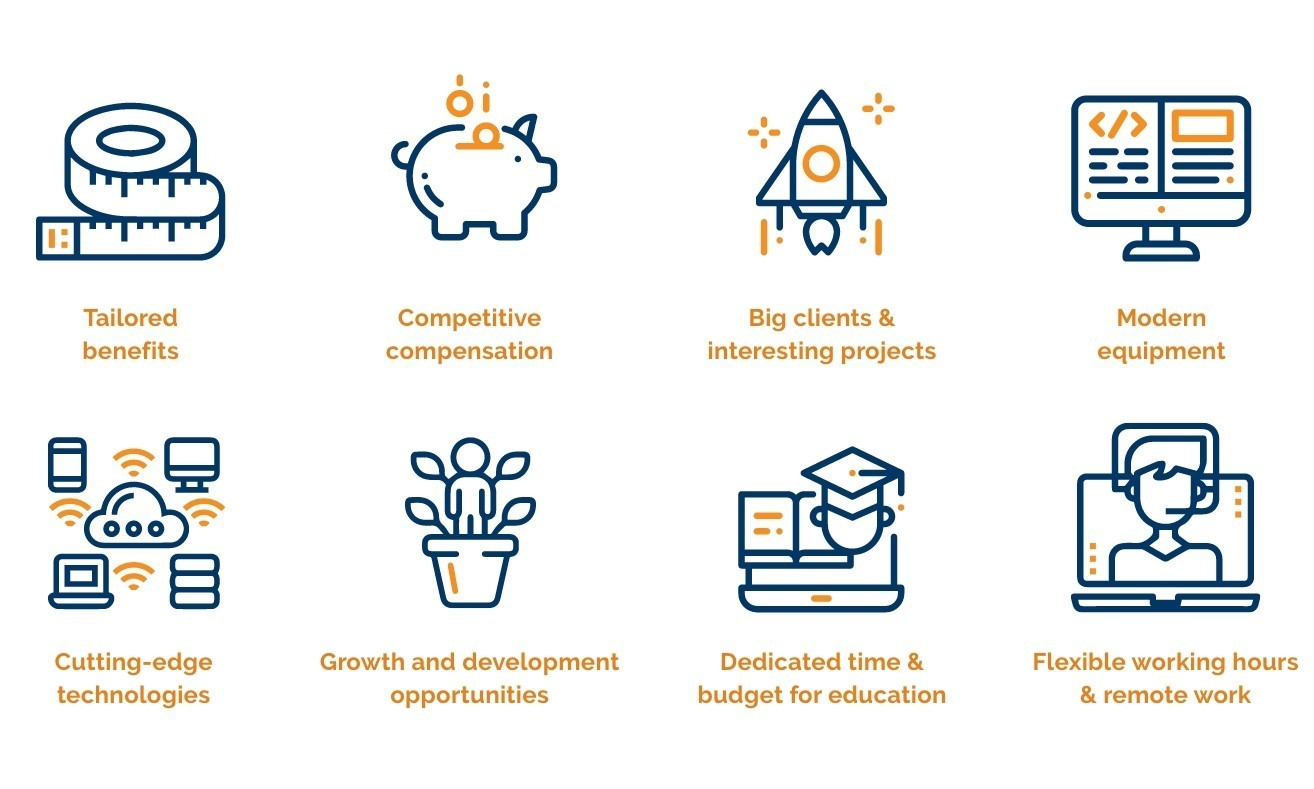 Intrigued? Apply now!