Are you a human resource professional with a passion for recruiting looking for a new challenge and an exciting opportunity to advance your knowledge, skills and career in IT?
If you are passionate about finding and placing top IT talent and you know how to reach and engage candidates on a human level, we have the perfect job for you!
We are looking for an enthusiastic Talent Acquisition Specialist to join our HR team at our office in Rijeka and help us drive top talent to our company via innovative candidate attraction strategies.
During the last year, we've employed more than 90 team members and we're still going strong! We are focused on providing the best candidate experience and hiring for culture.
THE JOB
As the Talent Acquisition Specialist, you will:
Plan and implement company talent acquisition strategy
Conduct sourcing activities in order to fill open positions

Create and publish job ads in various portals

Screen resumes and review job applications

Coordinate communication with candidates and schedule interviews

Conduct initial phone screens to shortlist qualified candidates

Interview candidates and coordinate the selection process in collaboration with hiring managers

Represent company internally and externally at events with a goal of networking and relationship building with potential candidate communities
Build long-term relationships with past and potential candidates

Onboard new employees

Manage respective candidate pools to ensure qualified candidates remain engaged in current or future opportunities
Track and report on relevant metrics
Communicate regularly to management to get a clear view of the company's hiring needs and organizational goals
Proactively seek market intelligence to gain a competitive advantage in attraction, assessment, and sourcing methodologies
Suggest new ideas for improving talent acquisition activities
Research talent acquisition trends in the IT industry
YOUR PROFILE
You have strong interpersonal and communication skills (written and verbal) with the ability to assess and clearly communicate business value, gather requirements, and push things forward
You are a well organized and detail-oriented person with great time-management skills
You have the desire to grow and take on additional responsibilities within a fast-growing company
You are a highly-motivated individual able to work on multiple priorities
You speak and write excellent English
REQUIREMENTS
Previous working experience preferably as a Talent Acquisition Specialist
In-depth knowledge of candidates selection methods
Excellent understanding of full-cycle recruitment process
Acquainted with different technologies and programming languages, you can tell a difference between Java and JavaScript
Creative thinker and proactive problem solver, you are not afraid to challenge existing norms
Exceptional emotional intelligence and ability to form relationships with ease
NOT REQUIRED BUT A PLUS
Hands-on experience with Applicant Tracking System (ATS)
Experience using LinkedIn Premium Accounts (Recruiter or Corporate)
A good professional network in IT
WONDER WHY iOLAP IS THE BEST PLACE TO WORK?
"Not everyone fits the mold." Therefore, we provide a flexible, custom benefit system to our employees. We want you to be happy and satisfied. You can choose a perfect combination from a wide range of various benefits. Maybe you care about your health, and you want to monitor it year-to-year so you can choose a full medical checkup. If you are a sports enthusiast, then a Multi-sport card is the right benefit for you. To cover your passion for technology, we offer an additional individual budget for the extra equipment. We are trying to assure you are fairly rewarded for your achievements and efforts 😊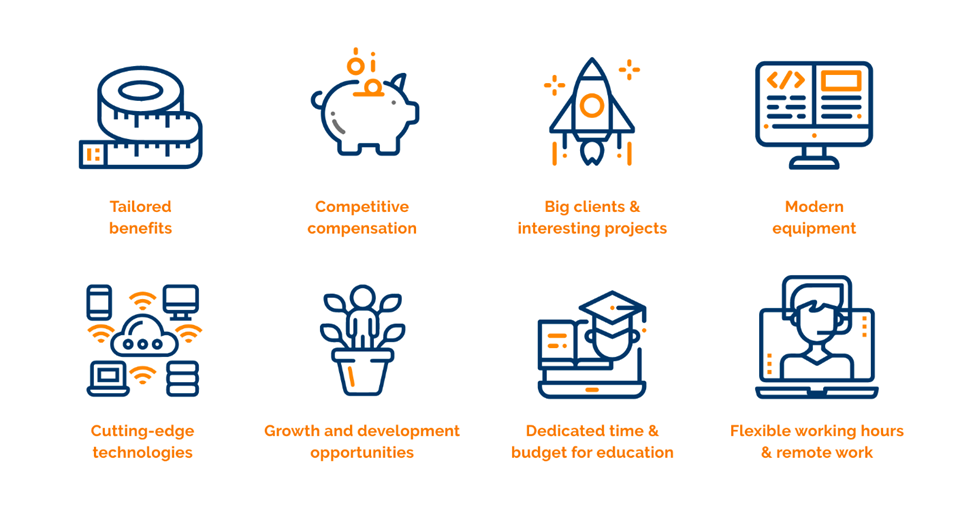 Send us your CV now and let's see if we're both a good fit!