Our App Design and Development team is in search of its future teammates!
We are looking for experienced Senior Back End Python Developers that are confident as well as comfortable working with AWS/Cloud technologies.
You'll be joining a team of equally passionate and skilled engineers, architects, and cloud gurus who are working with the latest technologies on some of the most interesting projects.
We have exhibited a passion for not only great apps but great people. That's why we offer a workplace where employees are given meaningful growth opportunities and rewarded for their loyalty and contributions. 
If working in an enthusiastic team using the latest cutting-edge technologies appeals to you and you tick most of the boxes down below then we want to hear from you!
THE JOB
As a Senior Back End Developer (Python), your primary job will be creating and leading the technical design and development of software solutions. This includes fostering and supporting our agile development culture while being responsible for:
Proposing and designing software solutions to address complex business needs
Preparing technical and procedural documentation
Working with clients on defining the overall vision
Providing technical guidance and support to junior colleagues
Code reviewing, testing, and documenting
Applying modern principles, methodologies, and tools to advance business initiatives and capabilities
YOUR PROFILE
Independence. You are a self-motivated and ambitious individual who has a solid ability to handle multiple responsibilities.
Adaptability. You enjoy operating in a rapid, team-driven setting and are receptive to new business requirements.
Communication skills. Having excellent verbal and written communication skills is essential to ensure that there is proper communication between the team members so that results are delivered efficiently and adhering to deadlines.
Language proficiency. Your English is proficient enough to communicate with clients – we work with U.S.-based clients and effective communication in English is a must.
TECHNOLOGIES
Proficiency in Python 3.xx and experience in Python Flask
Experience with cloud providers (AWS, Azure, GCP)
Demonstrable testing experience, e.g. unit, integration, functional testing
Understanding of Front End technologies (React.js is a plus)
Experienced with Docker and K8s is a plus
Experience with maintaining the application in production
Knowledge about Rest APIs, GraphQL
Knowledge about OAuth 2.0 and JWT
Basic understanding of computer networks
Understanding CI/CD process and workflows
Proficient experience PgSQL
Beneficial experience of ES, MongoDB, or Redis
Knowledge of user authentication and authorization between multiple systems, servers, and environments
WHAT WE OFFER
Competitive pay and bonuses, with an individually tailored benefits package
Flexible working hours
Working remotely
Career challenge in a place full of different opportunities and a wide range of projects for top companies from all major industries
The resources and support to further your skills and career  
Brilliant teammates, fascinating discussions, and a friendly atmosphere  
A modern high-tech office in the city center with a well-stocked kitchen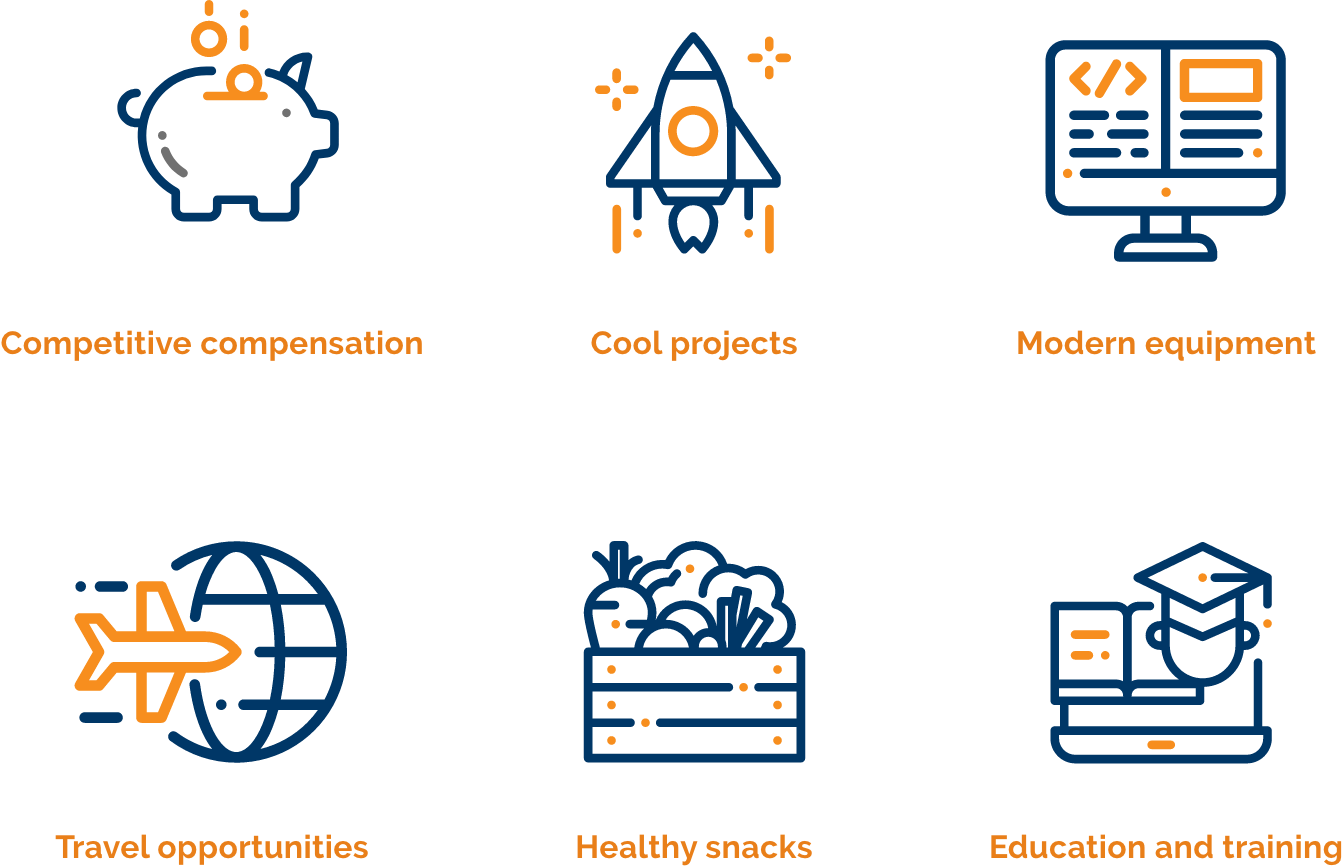 Send us your CV now and let's see if we're both a good fit!